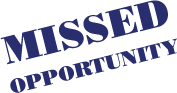 Date: October 23rd, 2014 at 1pm EDST
Duration: 40 minutes
Webinar recording
Webinar presentation
Webinar Abstract
"Nothing is more expensive than a missed opportunity" (H. Jackson Brown, Jr).
This is especially true when it comes to SQL tuning!
There are many low-hanging fruits within easy grasp of anyone tasked with tuning their systems.
But how do you know what is dangling within reach if you can't see it? Find out how a modern DB2 z/OS SQL warehouse can collect and store all executed static and dynamic SQL (plex-wide) with basically no overhead.
By comparing SQL statements side-by-side, the "easy pickings" will immediately become apparent. But why stop there? Experts can effortlessly dig deeper and find the totally hidden gems: Disc Problem Detection, Delay Detection, Never executed SQL, SQL Timeline. Precisely pinpoint specific areas to target and get the most out of your DB2 system – while reducing costs.
Outlines
Tuning SQL – how we've always done it
Single SQL, package, application
Tuning SQL – year 2004 – AP comparison and simulation
Tuning SQL Revisited – A new methodology
Harvesting the low-hanging fruit
Speaker biography
Roy Boxwell has more than 26 years of experience in MVS, OS/390, and z/OS environments – 21 of those in DB2. He specializes in installation, migration, and performance monitoring and tuning. Roy leads the SEG development team responsible for the real time database maintenance solutions. He is also an active participant, speaker and contributor on the IDUG DB2 Listserv and sends out a monthly DB2 Newsletter.
monthly DB2 Newsletter.